Well, I made a little day trip with some local businessmen who had a few cities to visit and didn't want to make a multi-day trip out of it on the trains or the autobahn.
Left Flensburg at 7:30, not long after the sun was coming up, to make a 9:00 meeting in Hildesheim. From there, it was off to Essen (EDLE) for lunch and an afternoon of meetings there. While they were in the meetings, they sent me around the local area in a borrowed Cessna 172 to check out some of the smaller local airports in search of a good place to stop for dinner on the way back. Out of a few local strips, the winner was Loemuehle (EDLM). I was a little worried about getting the Baron in and out of there (only a 2700-ft. runway), but the charts said I could do it with room to spare (as long as I didn't lose an engine on takeoff!), so I gave it a shot.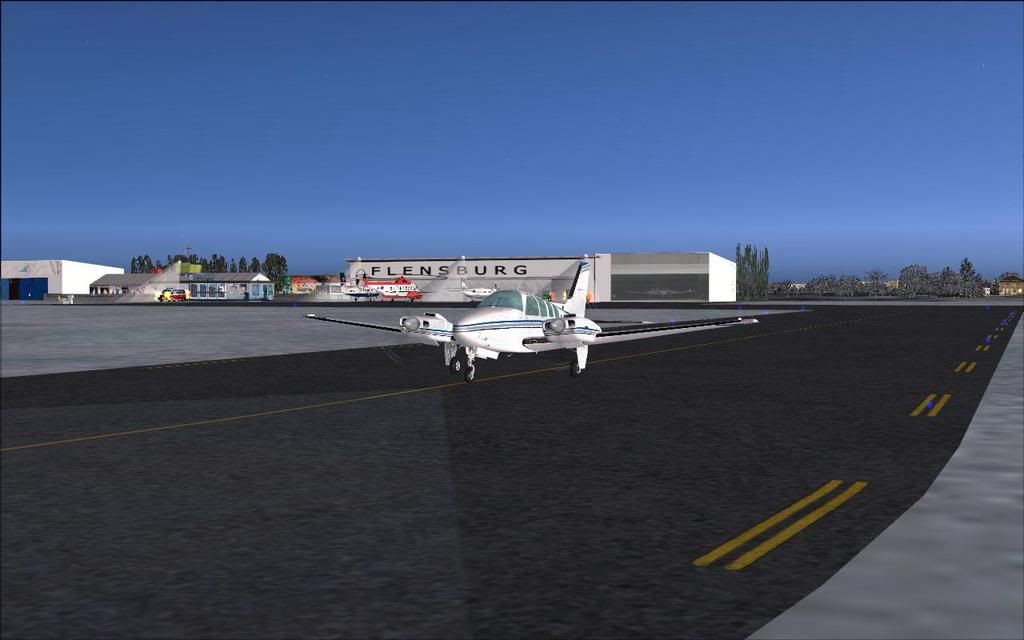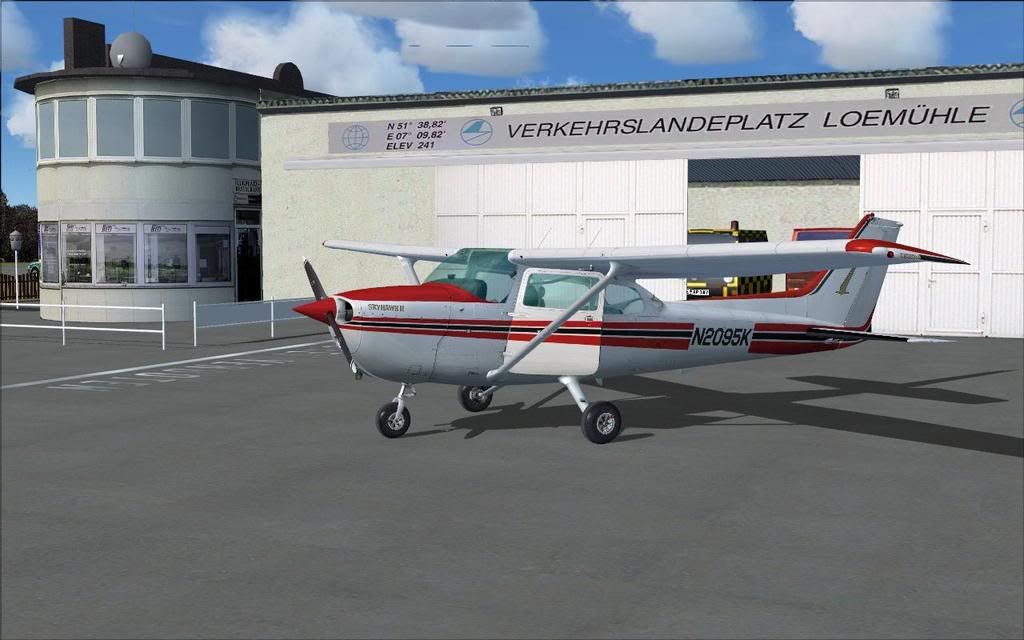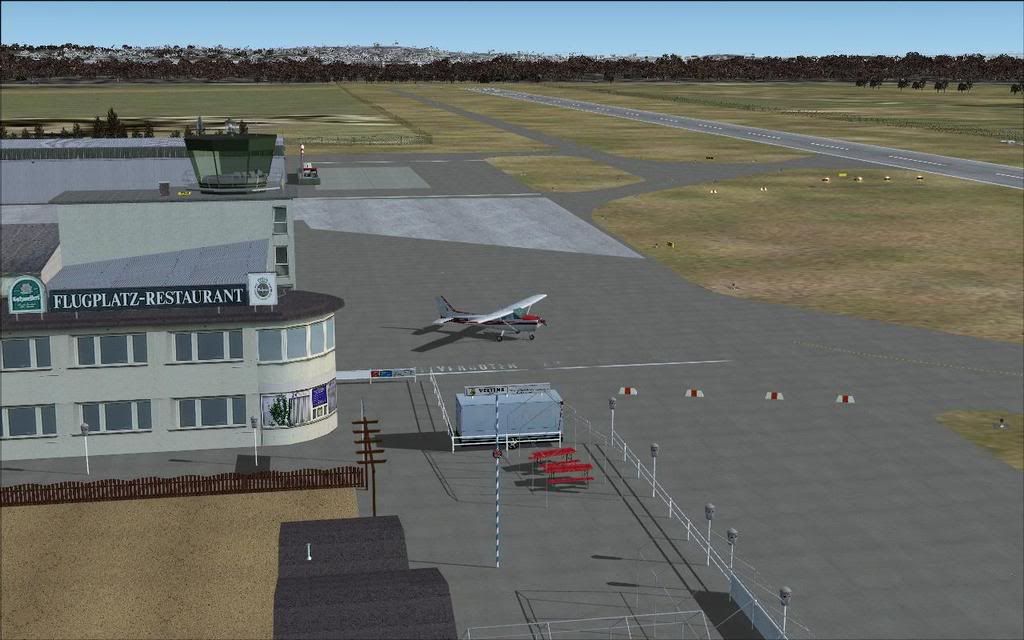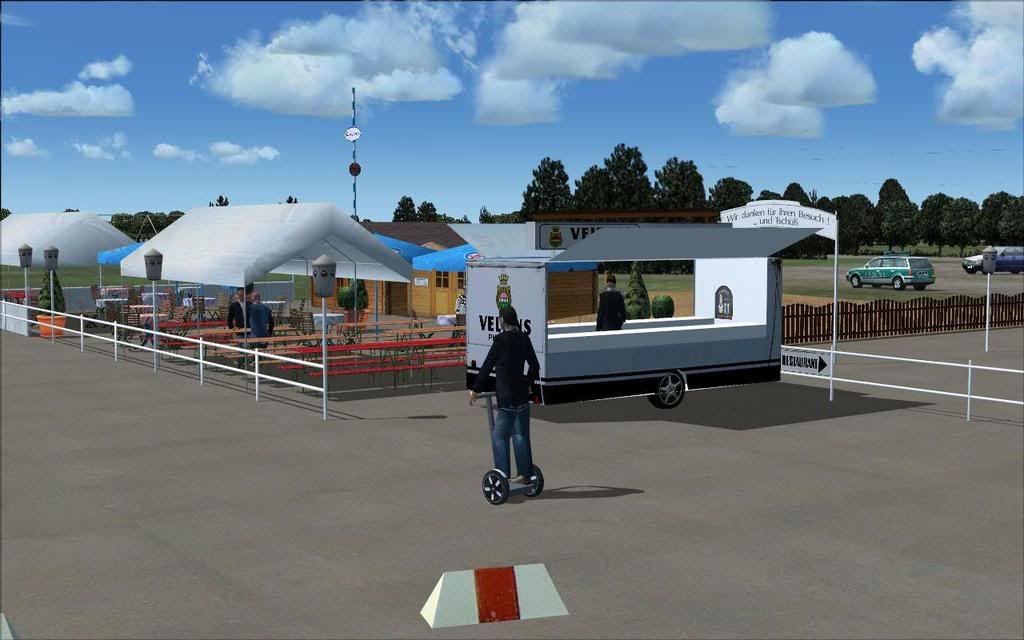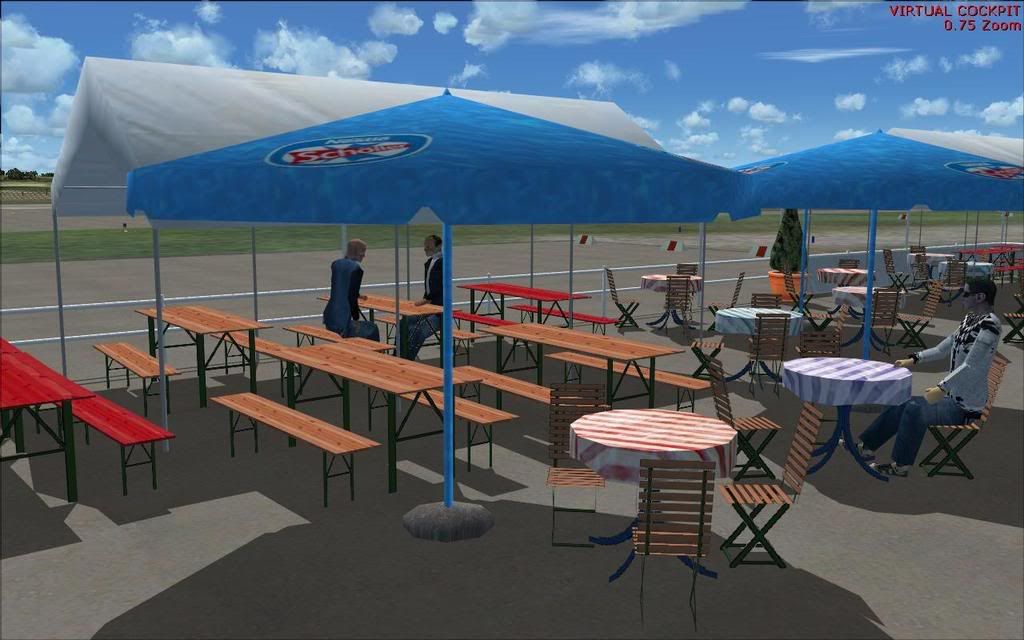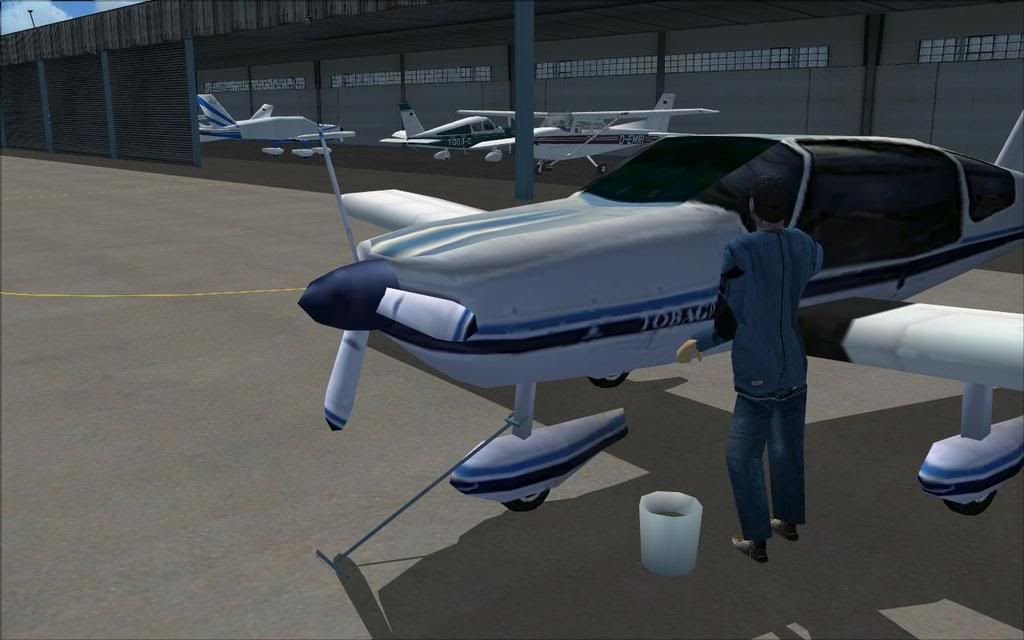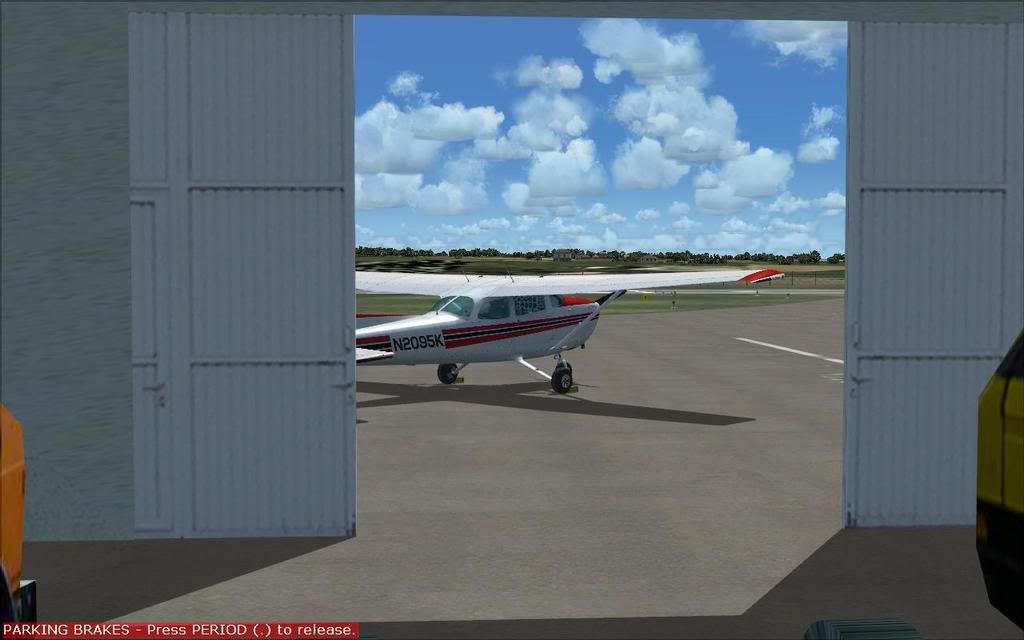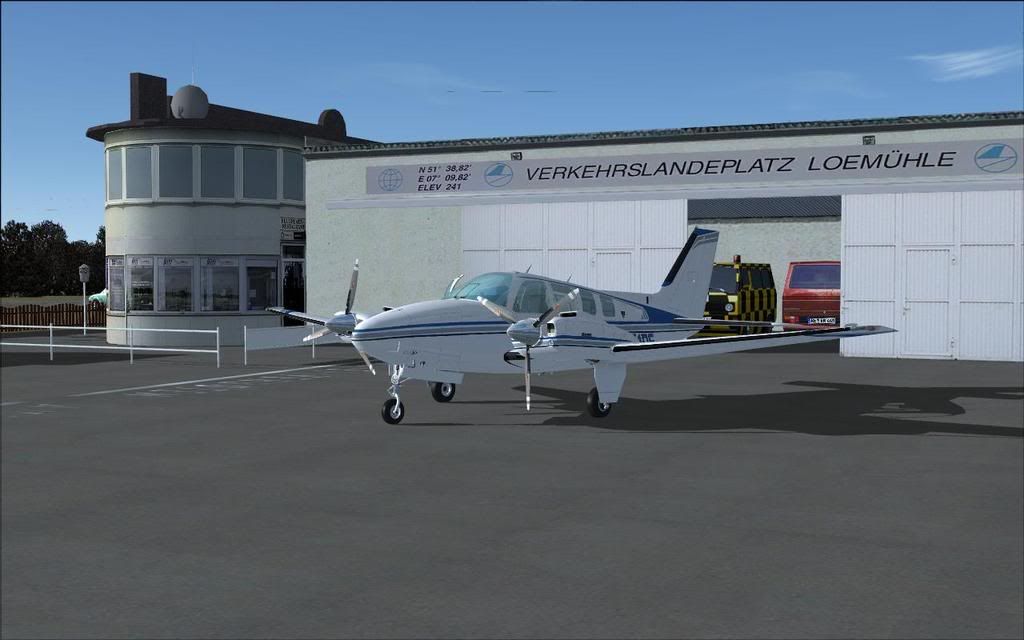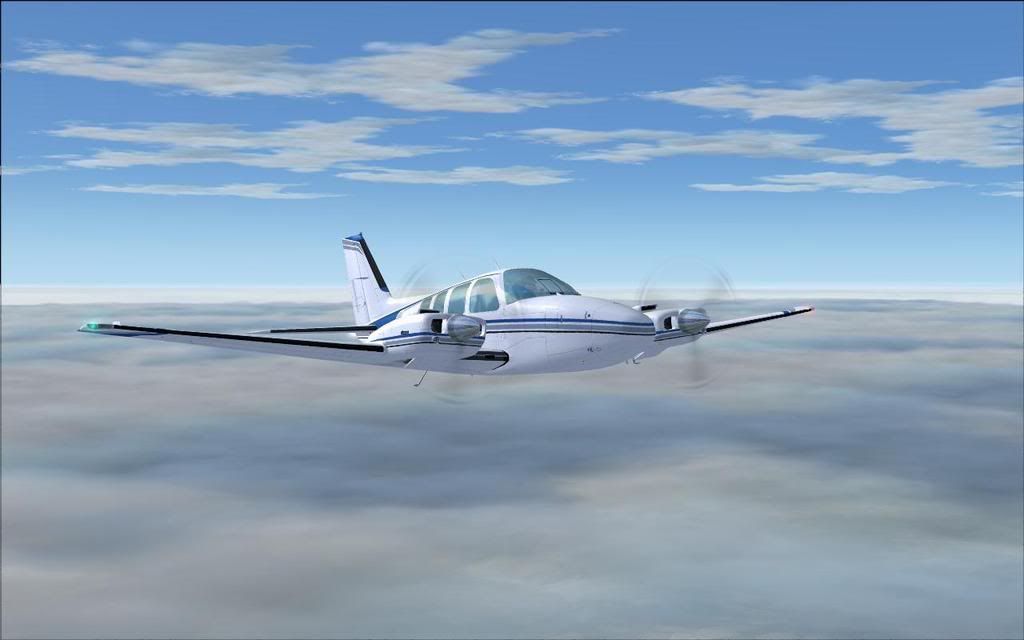 The customers had a nice dinner there, and we left just before sunset (when the field closes), for the 1.2-hour flight back to Flensburg.
All in all a good itinerary. The free add-on scenery for EDLM is the best I have ever seen. I'll try to get some screenshots up soon, but if you ever get a chance, check it out! It's spectacular- moving vehicles (fast!) on the autobahn, animated people around the airfield, and lots of other delicious eye-candy.
Next stop: France...