I've had a couple of questions lately about how to post screenshots. I hope I can help with this explanation.
Any picture you want to post here needs to be uploaded somewhere else. All you need is the URL ("http://mywebsite.com/mypicture.jpg") of the actual picture itself. Then, you use the "Img" button above, put the URL between the brackets, and you're good to go!
I use Photobucket because in addition to hosting pictures for free, it will generate the "Img" code and everything for you. Just copy and paste into your forum post, and voila!
Here are some screenshots to illustrate. First is what from the forum: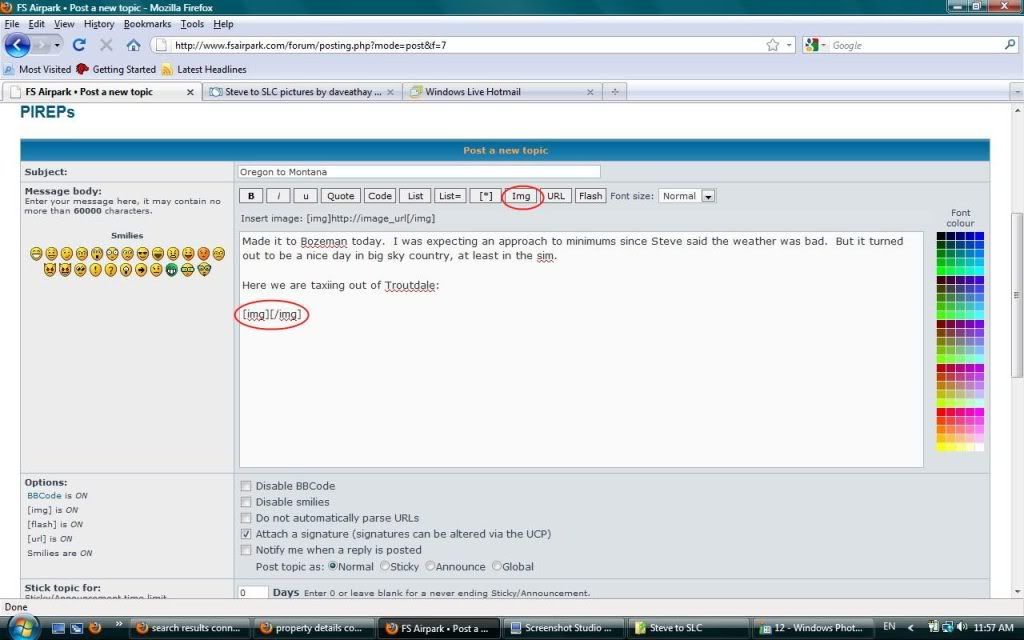 Here's where you find the line on Photobucket: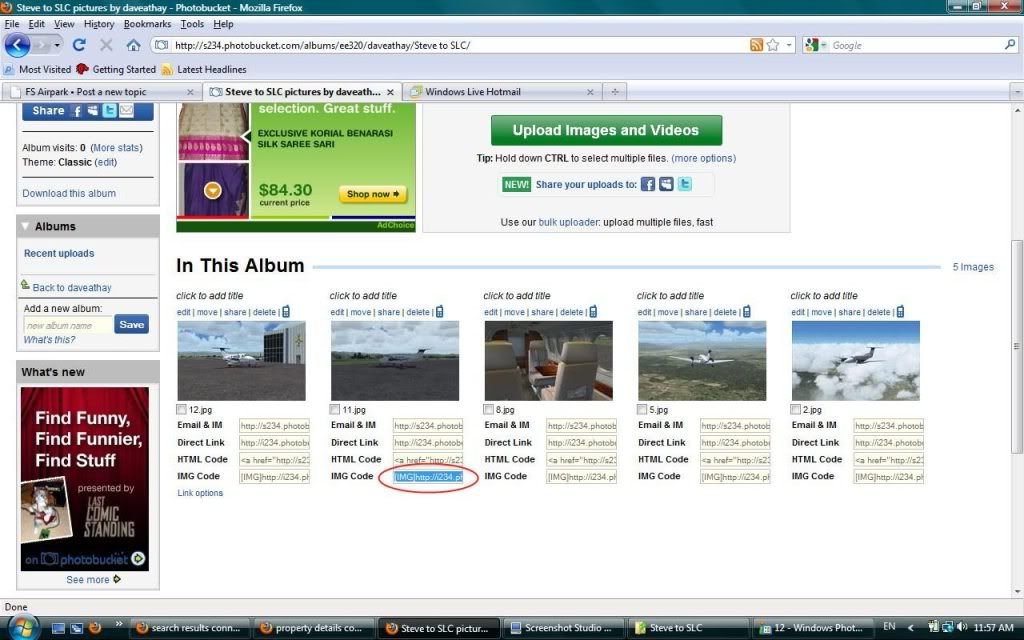 Hope this helps. If you've got more questions, post them here and we'll sort it out!
Dave