Okay, I'll start this board off with some shameless bragging... The fall foliage has reached its peak in our part of Virginia. Today we rented our favorite little Cessna 172 and made a hundred-dollar-hamburger run. My wife snapped these on our way up to Williamsburg-Jamestown Airport for lunch today: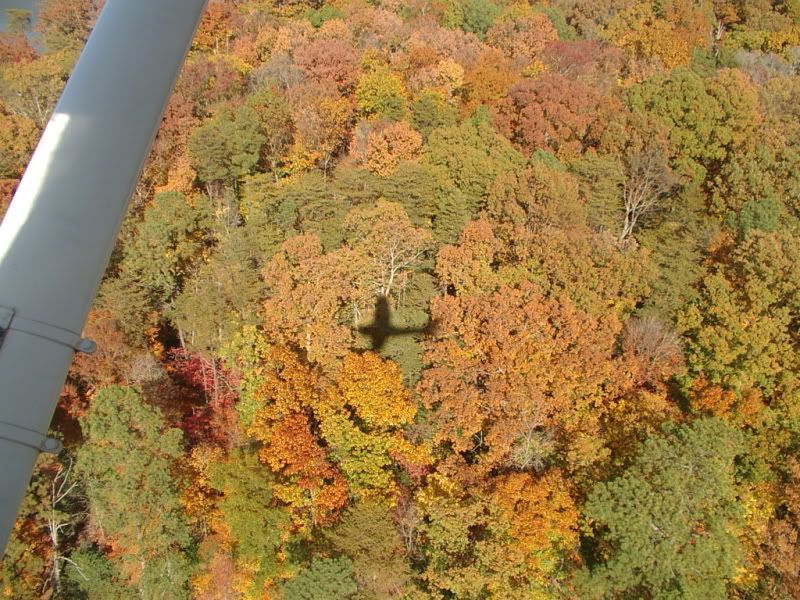 On final to 31 at KJGG:
Sure was a nice day!