Okay, here are some pics and a more detailed review.
Ramp presence is really good. She sits at the right angle, and the cumulative effect of all the little details on the model makes for a good first impression.
While the cockpit may technically have the necessary equipment to be IFR certified, I don't think many folks would consider this an IFR machine. There is no DME, no autopilot of any kind, and no glideslope receiver. You could use the installed equipment to navigate along airways and fly a non-precision approach at your destination, but it would be pretty sporty. I think what these instruments are good for is getting you back to earth safely if you ACCIDENTALLY fly into nasty weather.
Like I said before, there's plenty of great eye candy to be had, and that's what makes this aircraft so fun. It just looks and feels right. The interior and exterior are modeled in great detail (see wheel/brake assembly below). The yokes are individually removable with a click in the virtual cockpit. Fresh air vents open and close, and the visors can be individually raised and lowered. The window on the pilot's side can be opened. The exit #2 command opens the right-side door and the baggage door. The chocks and pitot tube cover come off when you start the engine. I'm not sure why only the front side of the wheels are chocked, though. It's a little disconcerting to me to see that. So if you park on a hill, make sure you're nose-down.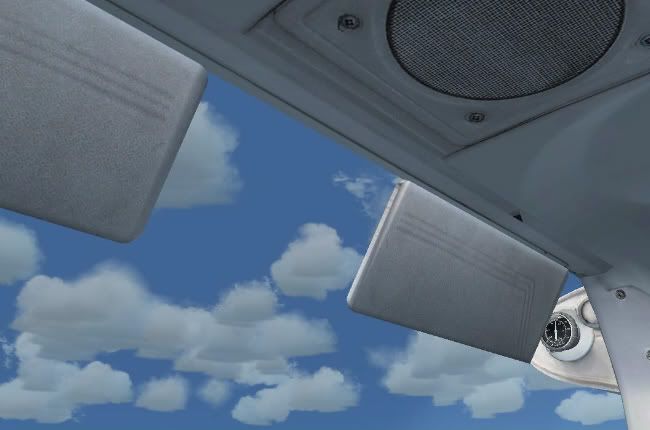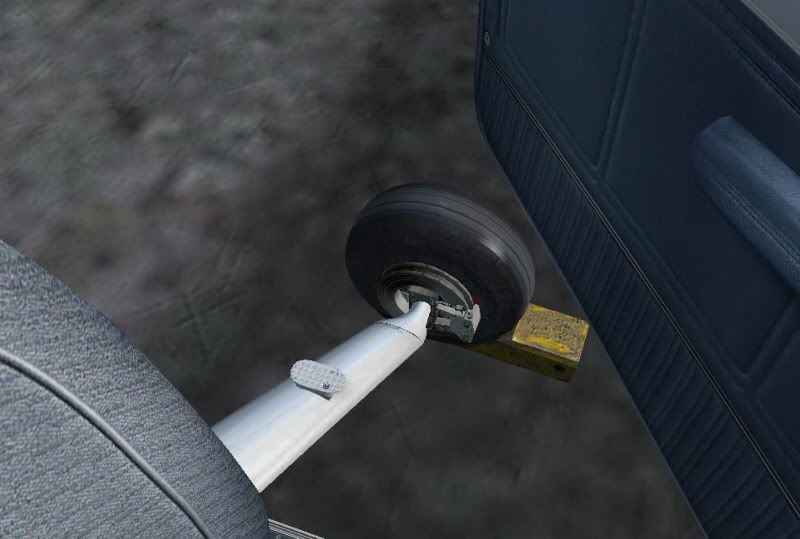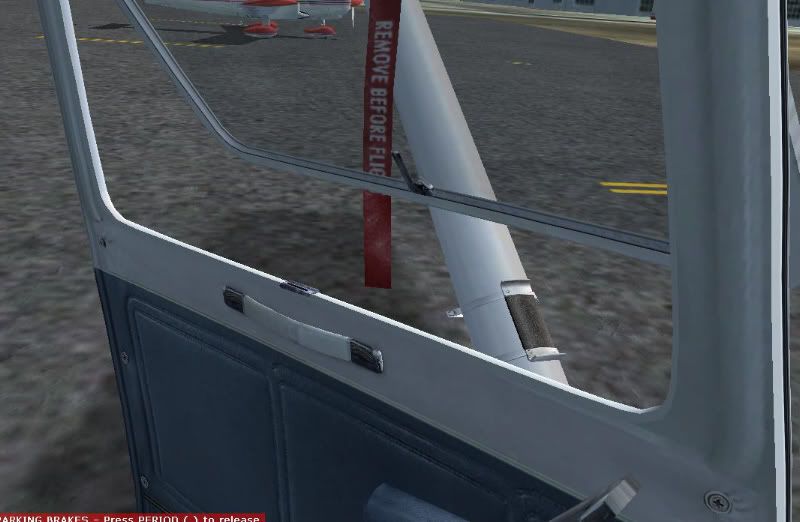 I'm a big fan of the Cessna 172 in real life. I'm hoping the stars will stay aligned for me to buy one by the end of this year. This new offering from Carenado is a worthy representation of the all-around most successful aircraft ever made. There's nothing fancy about it, but I think I'll enjoy flying it for a while to come.
Dave