I had a request from another FS Airpark member for a charter from Montreal to Orlando and back in FS Airpark's new Learjet 45.
I airlined up from New Haven, CT to Montreal and caught a ride across the field to the Bombardier factory. After signing for and inspecting the aircraft, it was time to go. I was excited to have a revenue leg on the new plane's very first flight in service with the company.
With a factory pilot in the right seat to help me get used to the new plane's features, I taxiied over to the GA terminal to pick up the catering and the passengers. It was snowing in Montreal, but the weather forecast for Orlando was looking much better. Time to fire up the wing heaters and get out of town!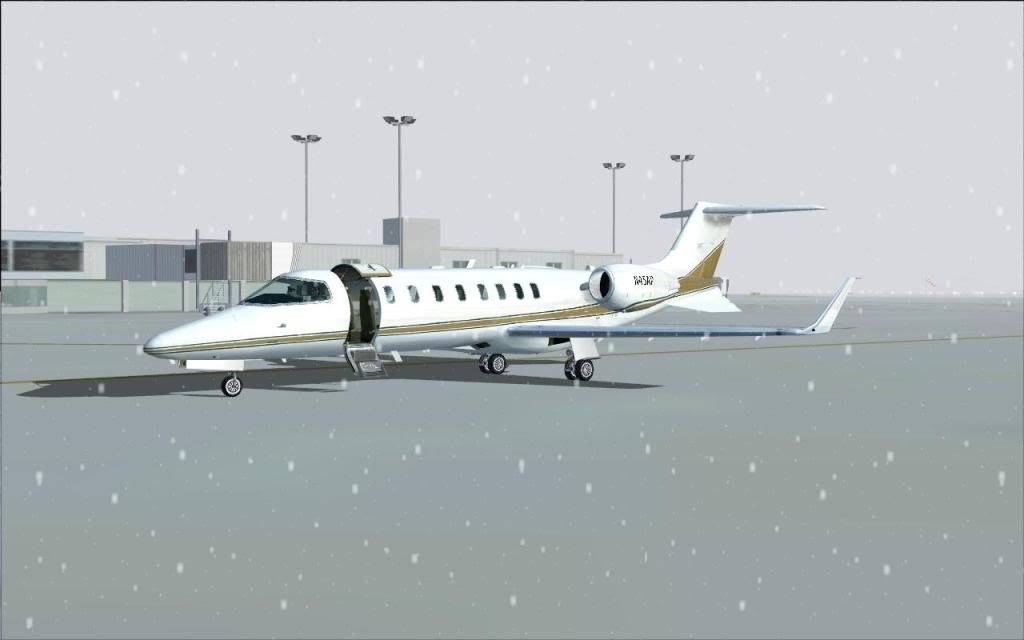 Once the initial phase of the climb was over, the passengers settled in for lunch in the back and I was eager to see how the new jet stacked up against the published spec of 51,000 ft. max cruise altitude. Because it was a westbound leg, ATC was able to clear us briefly up to 50,000 ft. With full fuel on board, it took a little coaxing, but she made it. We spent a few minutes up at FL500 before we came down a few feet for winds and turbulence and settled at a nice smooth 46,000-ft., Mach .81 cruise for the rest of the 3.1-hr. flight to Orlando.
The rest of the ride was smooth, and the sun was out when we pulled up to the terminal at Orlando Executive.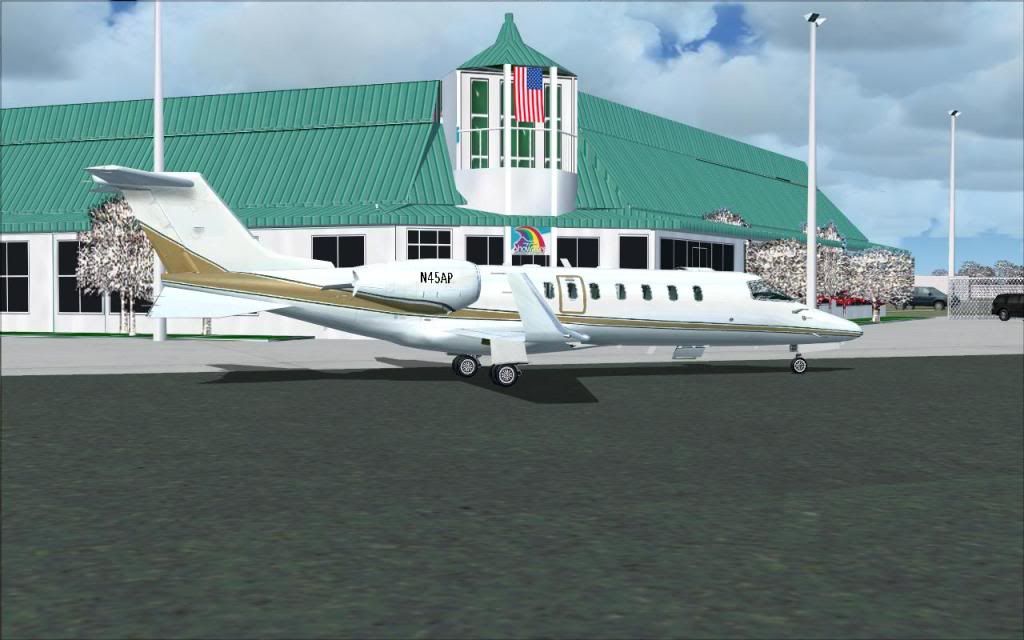 Since we were going to be in town a few days, I decided to have a little paint work done on the Lear. Nothing major; I just wanted the stripe changed from the factory gold to FS Airpark's signature green.
When it was time to go home, the plane was ready, sporting its new colors.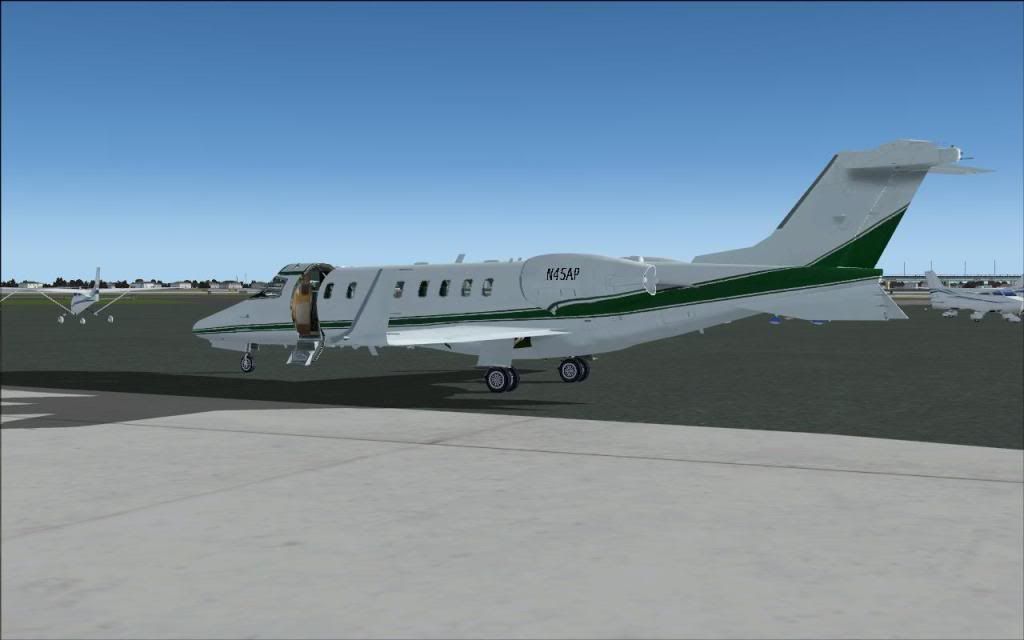 Sunset over the Carolina coast:
It was dark by the time we slid down through the clouds into Montreal: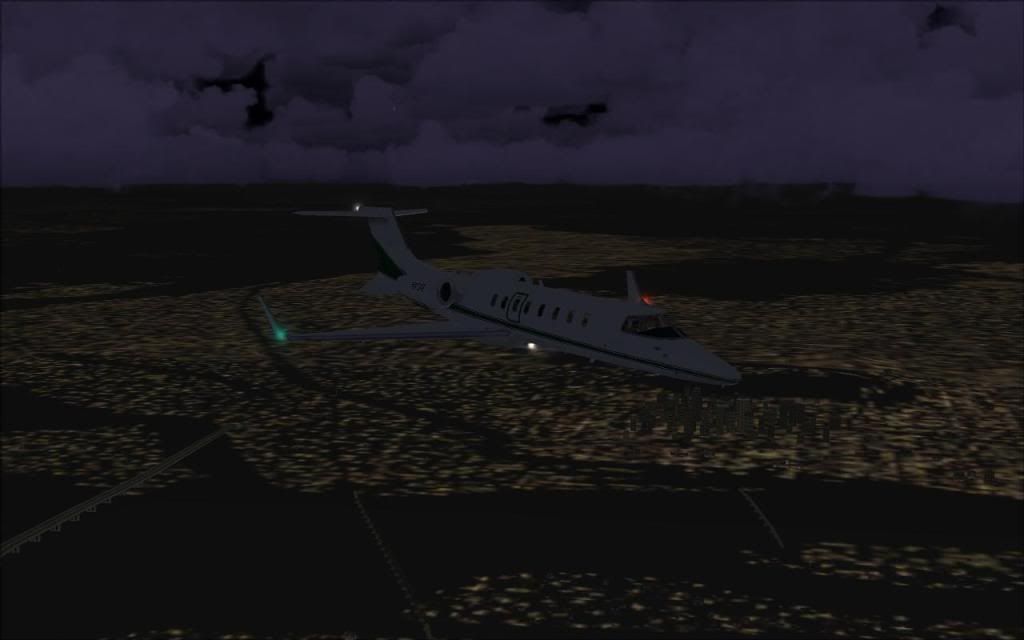 On final into CYUL:
Dropping off the passengers: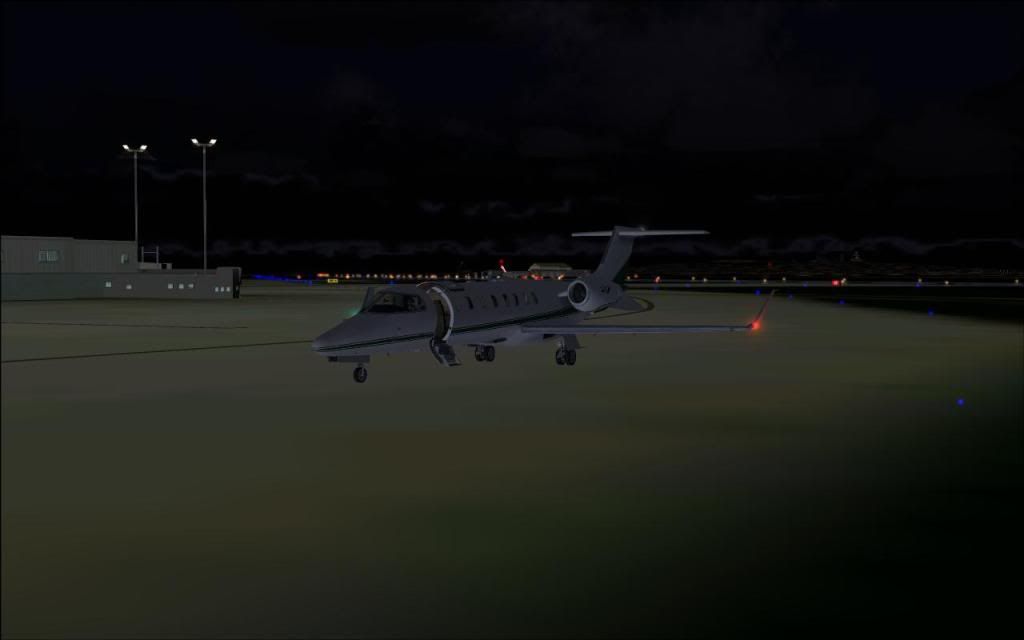 See ya next time, Montreal! Off to Boston!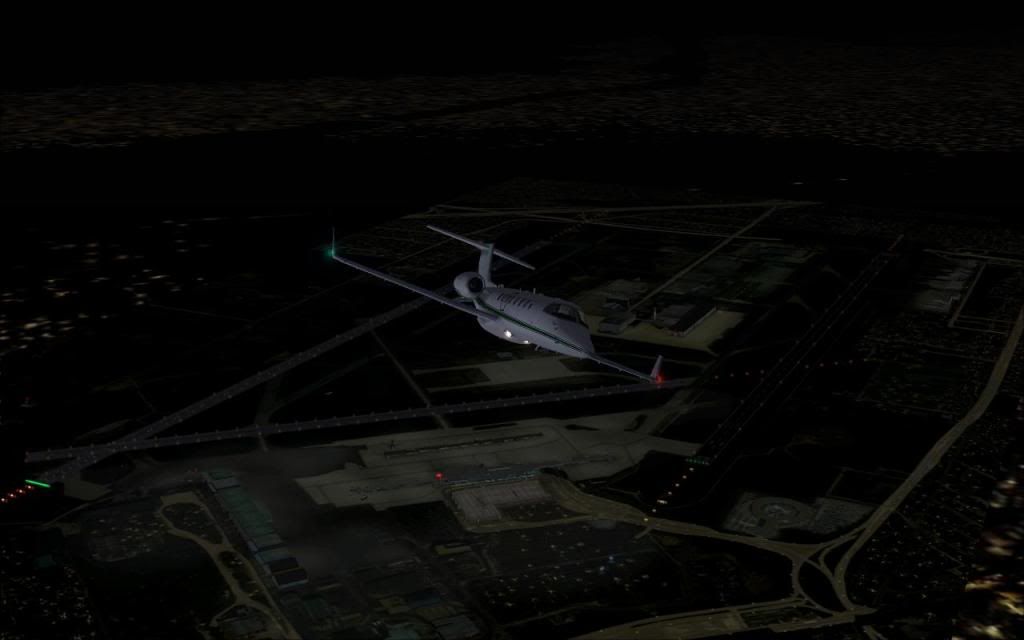 N45AP is based out of KBOS and is available for charter. FS Airpark also offers charters in a King Air 300, a Gulfstream G-IVSP and a Dassault Falcon 7X. Book yours today!