A month ago, I needed some motivation to get through a big board for a qualification at work. So, I promised myself that when I passed, I'd splurge and get the Dreamfleet Baron. I failed the board the first time I tried, two weeks ago, but today I did better. She's a beauty!
I took her out for a spin today just to see what she could do. Climbout to normal cruise altitude (7 to 9,000 ft.) was effortless, even at just 200 lbs. below max gross. But there were clouds way up high, and I felt like cloud surfing. Got all the way up to 15k (above about 11,000 ft. takes a little more without turbos) before I was on top of them.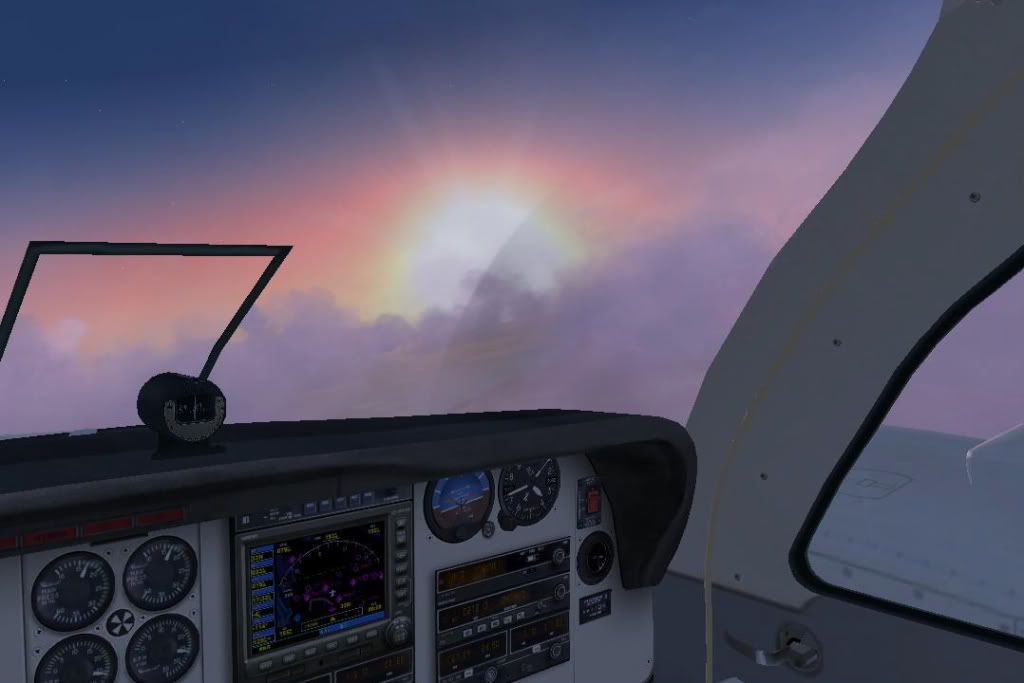 The low manifold pressure is at full throttle... yeah, we're that high!
On top!
Back down to earth
One thing I do really like is the RUDDER AUTHORITY. Very much more like a real aircraft than most addons. With the throttles all the way back, rudder kicked all the way over and about 30 degrees bank in the opposite direction, the aircraft maintained heading and held a comfortable 120-130 KIAS with the VSI pegged down (more than 3,000 fpm descent!). Most aircraft in FS don't slip all that well. You don't get the feeling of aerodynamic braking like you do in real aircraft. But this one did it magnificently.
Mark, I think you're getting me hooked on payware. But for less than $20, this one is great!