It's been raining here since yesterday evening. The METAR for my local airport and de facto home base on FS Airpark was calling just a little above mins for the ILS there, so I thought I'd give it a try, just for grins.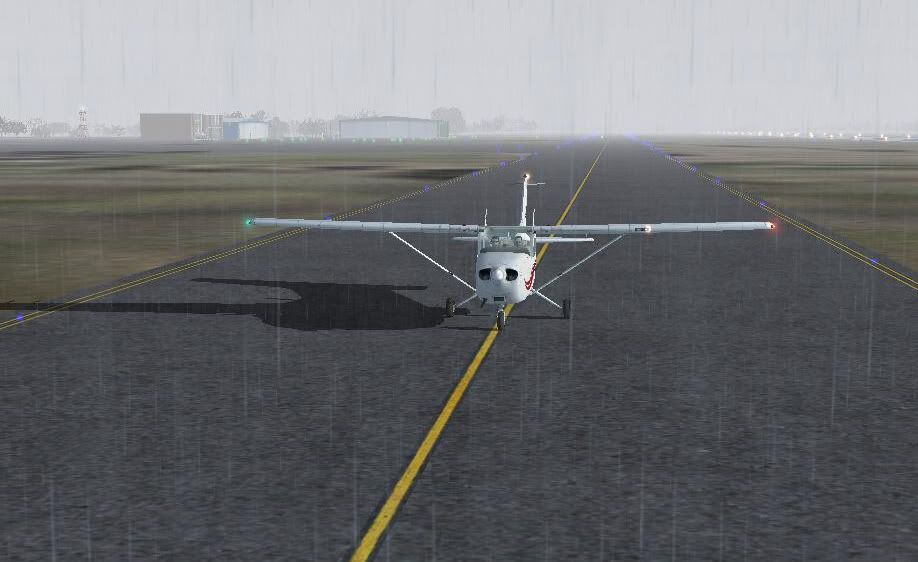 Taxiing out... not too late to turn back...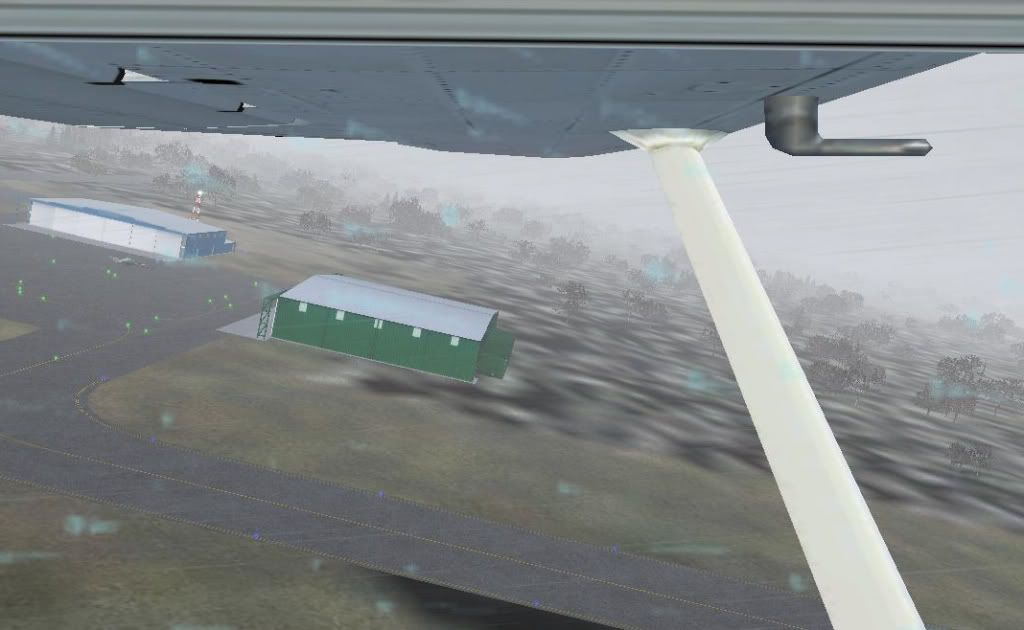 Too late now! We're going flying!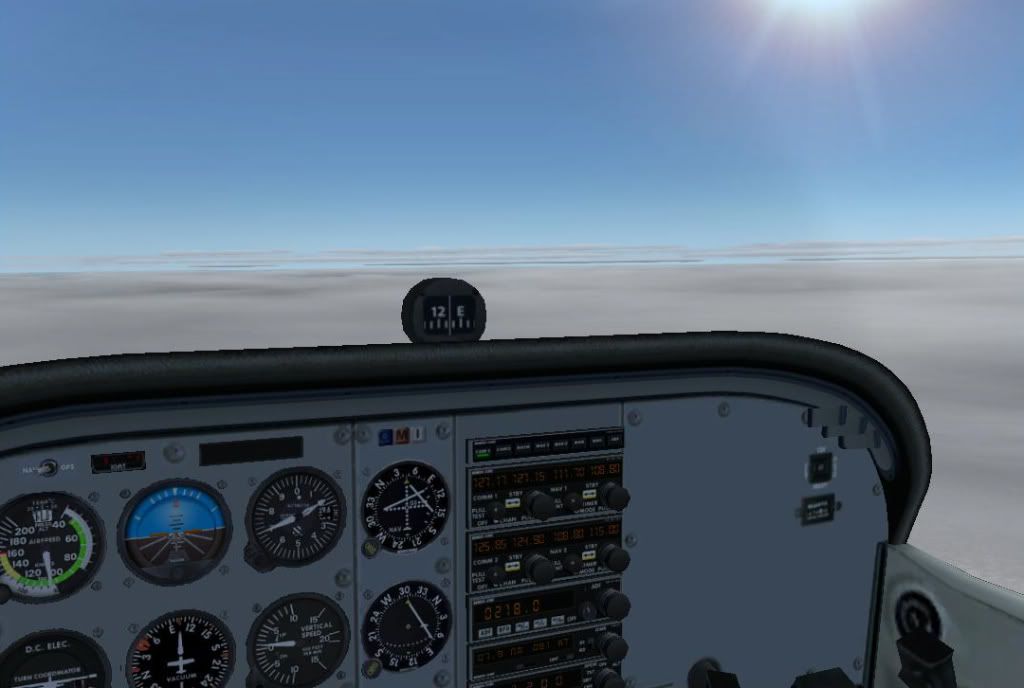 On top at 1,700 ft.
On final, looking for the lights. I think I see it...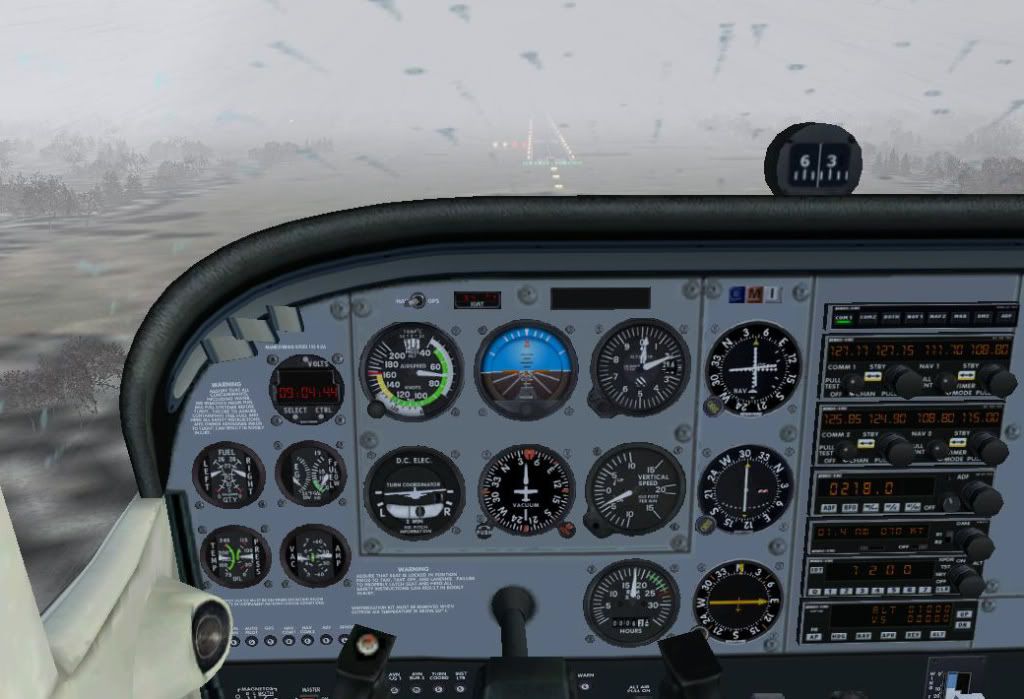 At Decision Height, runway in sight. Half of it, anyway.
Mark, I'm sorry if my coarse shots of the default aircraft in FS9 hurt your eyes. We don't all have a sweet Carenado 182 RG
I may be the only one to ever say this, but as someone with probably 30 or so hours in late-model (post 2000) 172s in the real world, I think MS did a fairly decent job capturing the essence of the airplane. It flies the numbers just like the real one, and from comparing screenshots, I think the model has better lines than the Flight1 or whoever it is that makes the payware version. Their wings are too flat (no dihedral), and the "propeller" they put on it is an absolute joke. It looks fake.
I think I'm gonna go give it a try in the Baron later today if the weather stays like this. Good practice!