Mark, thanks for the beautiful airplane. Took the Carenado Cessna 210 for a spin. Chesapeake Regional (KCPK) to Shenandoah Valley (KSHD) and then on to Delaware Airpark (33N). Boy, is she fast! 170 true at recommended cruise settings (2500 RPM 24" MP)
You really get the feeling of flying something bigger and stronger with this one. After reading some reviews of real-world 210s, I could really feel the engine chewing itself up. (1400 hrs. TBO on a 300-hp beast) But, if you've got to move a lot of stuff, in a hurry, and be able to land just about anywhere once you arrive, this could be your new best friend!
The paint job is from AVSIM and is actually the factory paint scheme for the 2007 Stationair. But I like it, and it's based on a real 210 that someone had done that way.
Loading up at KCPK
On the open road!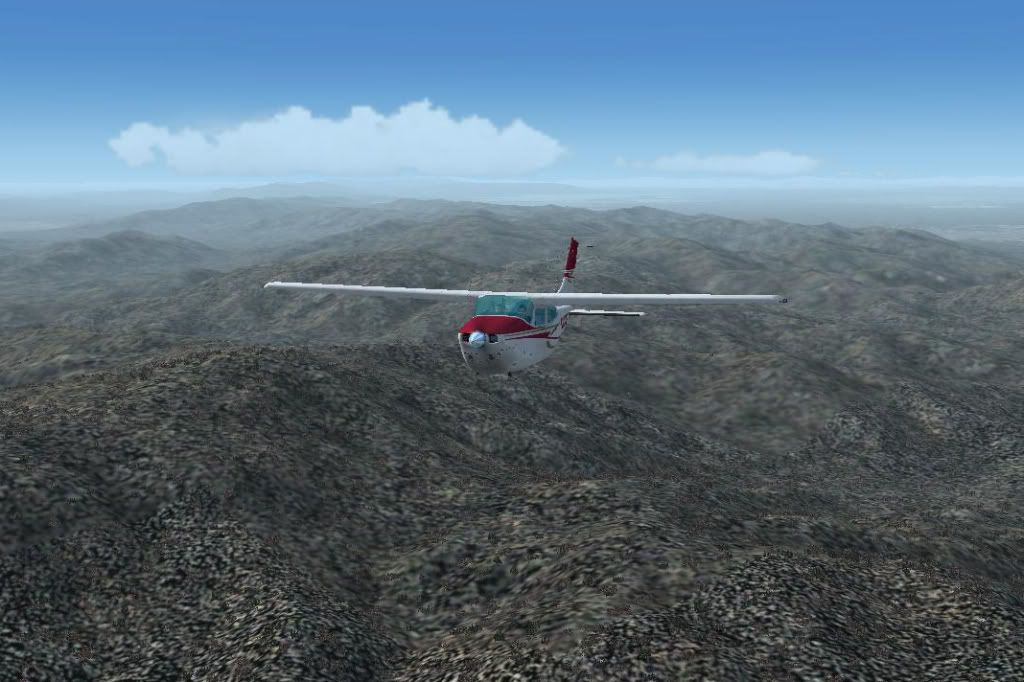 Climbing out of KSHD, Blue Ridge Mountains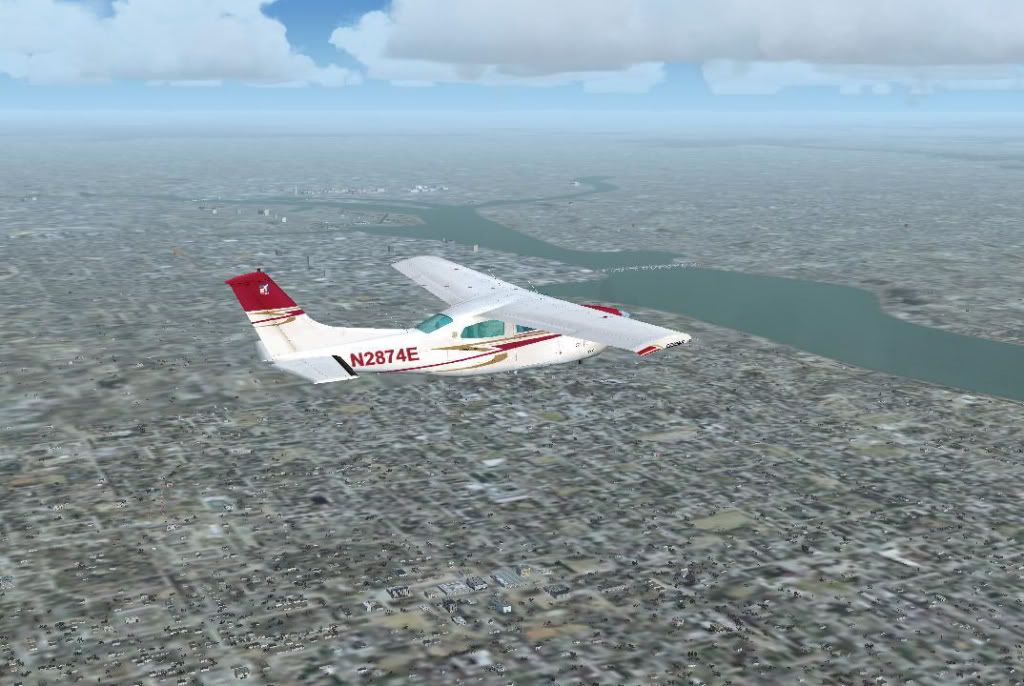 Passing Washington, DC on the way to Delaware
The virtual cockpit and panel make for a very immersive experience. On the second leg, I found myself tuning up the VORs and flying airways. I even shot a VOR approach to runway 27 at 33N. With two notches of flaps she held 90 KIAS and a 500 fpm descent perfectly on final.
Thanks, Mark. Good stuff!
Happy landings,
Dave