I've been working on a little scenery project for a new FBO I've made. I spent a few days flying around Virginia, West Virginia, and Ohio, looking for a nice little place with some hills and trees and a lake. Here are a couple of the best shots from the trip:
The Travel Air tied down for the night after landing by a lake in West Virginia somewhere: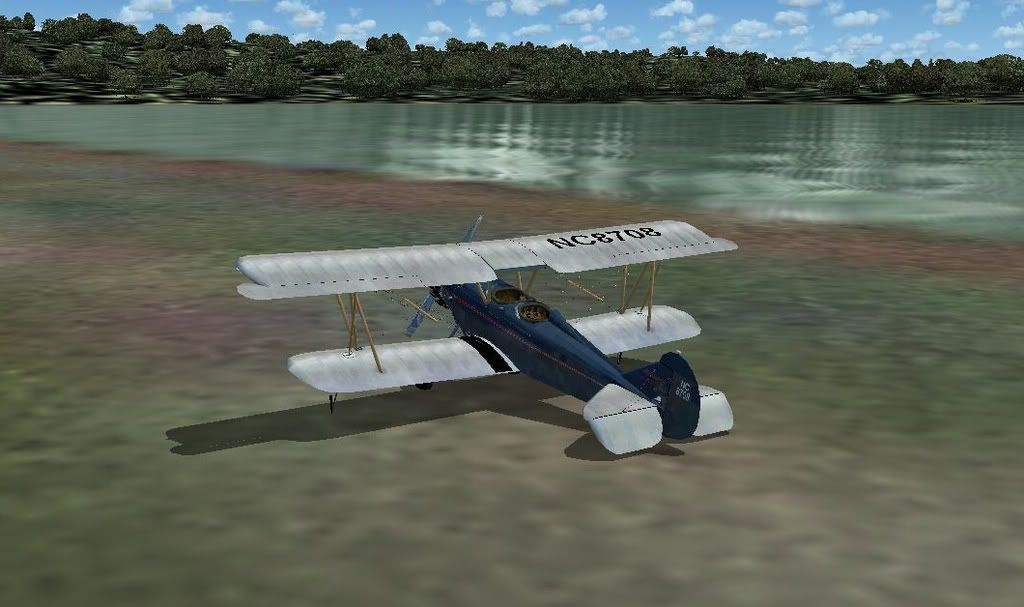 Grass runway at Salt Fork Lake. I've also build a parallel, 6,000-ft. asphalt runway farther up the hill (100 ft. higher elevation). You can land pretty much any kind of plane here, and I think the size and facilities of the airport are fairly realistic, if a little generous...
Another shot of the grass strip: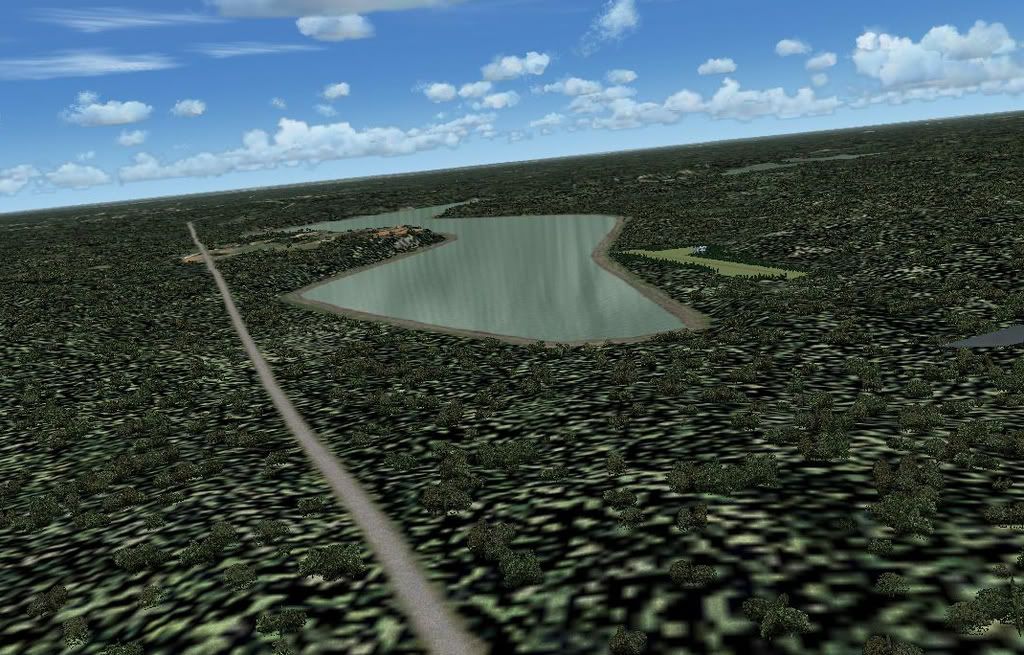 I know most of you guys use FSX, so my FS9 AFCADs and RWY-12 files probably won't help you much. But if anybody wants to check it out, I'll get you the files. I'll also take some better screenies next time I fire up the sim.
Happy landings!
Dave